ACTs is a full-service internet agency that specializes in creating websites for companies that are professionally designed, correctly optimized and interactive when and where needed.  We then rank the site highly in Google.  We also rank existing sites for single and multi-location clients using the RFR-SEO method.
Branding is the process of creating a unique name, image, and reputation for a product, service, or company. Effective branding helps businesses differentiate themselves from competitors and build recognition and loyalty among customers. It encompasses everything from visual identity and messaging to customer experience and reputation management, and is a key component of successful marketing strategies.
Continuous marketing efforts are critical for any business to maintain its market presence and stay competitive. Consistent marketing activities help to keep customers engaged, create brand awareness, and generate new leads. In addition, ongoing marketing initiatives can help businesses adapt to changing consumer behavior, maintain customer loyalty, and foster long-term growth.
Let's Bring Your Creative Ideas to Life
We will work with you to create just the right impression you need to further your customer base.  Our clients run some of the most profitable websites in the world.  Everything we do is crafted to make you and your site the most successful in your profession.  We don't work for your competition.

There are so many creative factors in designing a web environment for the end user that we made sure we have the perfect dream team to get you the best in form and function!

User Understanding
If the End User can't find their way around on your site, then you are chasing away money.  Make it easy and intuitive to understand and use.

Web Presence Development
Web presence development refers to the process of establishing and maintaining an online presence for an individual or organization. This involves creating a website, developing social media profiles, and producing content to engage with audiences online. A strong web presence can increase visibility, credibility, and trust with customers and stakeholders, as well as drive traffic to a website and generate leads. Developing a web presence requires consistent effort, including regularly publishing relevant content, engaging with followers, and monitoring online reputation. With the right strategies in place, web presence development can be a powerful tool for achieving business and personal goals in the digital age.
Prototype Web Design
An effective digital marketing strategy includes website design as a crucial component. A good website design should prioritize user experience, with a visually appealing and easy-to-navigate interface. It is also important to optimize the website for search engines by conducting keyword research and implementing on-page optimization techniques to increase organic traffic and improve visibility. A mobile-responsive design is also essential to ensure that the website can be accessed on any device. To generate leads and drive conversions, call-to-actions, landing pages, and forms can be utilized effectively. The website design should reflect the brand's unique identity and messaging while aligning with the marketing goals and objectives

Efficiency
If it's not working, it's wasting you money and that's also true about your website.  Lets keep it online together with your vision and our technical expertise.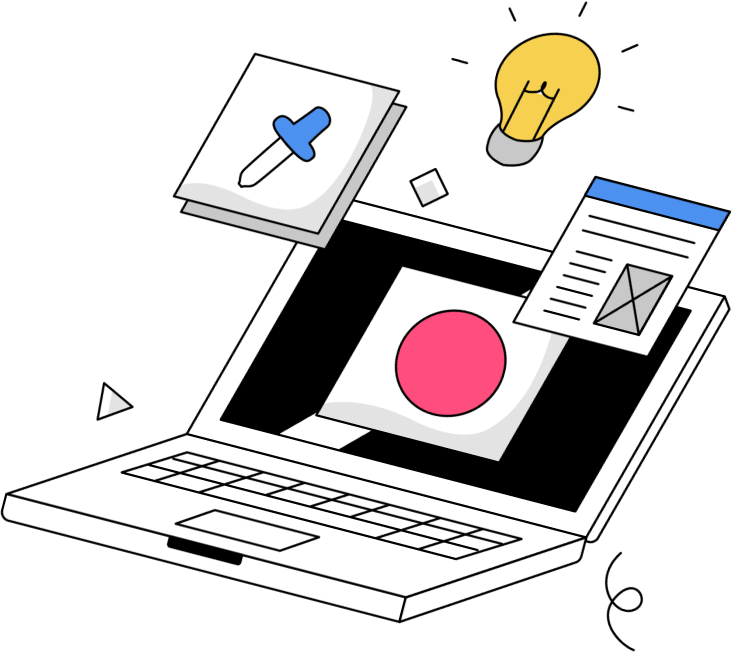 Let's Grow Your Brand Together